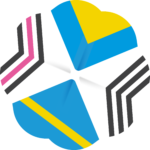 Due to the ongoing threat of coronavirus (COVID-19) and following government advice the 2020 edition of the Colours Boat Races is regrettably cancelled.
The safety and well-being of the public, competitors, staff & contractors is of paramount importance and expert advice is taken at all stages to ensure these are safeguarded. Based on this updated advice the decision was taken to cancel all racing and social events.
Alternatives racing arrangements, including "behind closed doors", were explored but did not adequately ensure the well-being of the athletes themselves.
We will work with the clubs to identify a future date for this edition of the races but given the uncertainty of the situation no date has been proposed at this stage.
We ask that all athletes follow the advice on the HSE and HPSC websites and stay safe over the coming weeks.
Finally we would like to thank the clubs and our partners and supporters Dublin City Council, Trinity College Dublin, University College Dublin, An Gardaí, Civil Defence, NTA, TFI, Dublin Port, City Kayak and Dublin Discovered for their help in planning this event and look forward to working with them again.